GLS Germany sends all parcels in a climate-neutral manner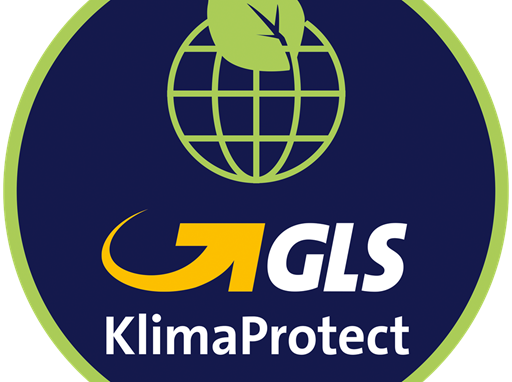 GLS KlimaProtect
Offsetting of approx. 160,000 tonnes of CO2 a year
Investments in the reduction and prevention of emissions
Neuenstein, 26 August 2019. GLS Germany will provide CO2-neutral delivery of all parcels from 1 October, with all emissions generated from parcel transport offset in full. At the same time, GLS is investing in measures to reduce and prevent emissions.
"Our customers expect sustainable parcel logistics and are prepared to take their share of responsibility for climate protection," explains Martin Seidenberg, Chief Executive Officer of GLS Germany. "We are now setting an example by launching 100 per cent climate-neutral delivery from October, thus offsetting some 160,000 tonnes of CO2 a year."
Offsetting, reduction and prevention
GLS KlimaProtect is based on two key pillars: offsetting and reduction/prevention. The emissions generated by parcel transport are offset through certified reforestation projects. What's more, investments are being made to reduce and prevent emissions. Alongside the use of 100 per cent sustainable electricity, for instance, the fleet of electric vehicles is being expanded, investments are being made to enlarge the charging infrastructure, and emission-free delivery is being stepped up in city centres.
"Switching to climate-neutral delivery is a key component of sustainable parcel logistics," points out Martin Seidenberg. "However, climate-friendly delivery methods require considerable investment and push up costs. Electric delivery vehicles, for example, usually hold less cargo and have a much shorter range. We are working with our customers to develop future-proof parcel logistics. On average, our customers will contribute 3.5 per cent of the parcel price to GLS KlimaProtect."
Click here for more information on the emission-free delivery project in Düsseldorf.
The latest Sustainability Report of the GLS Group is available here.
GLS Germany and sustainability
Since 2008, GLS has been pooling all resource conservation and emission reduction measures within its ThinkGreen initiative. These include environmental measures when building new depots or renovating existing ones, the ongoing optimisation of mileage and capacity utilisation, and sustainable urban logistics solutions. For example, GLS deployed an e-bike for the first time in Konstanz in 2016. Other cities and vehicle types, e.g. electric vans and electric scooters, have been added continuously ever since. Currently, more than 20 projects with some 100 electric vehicles are currently in operation in Germany. Climate-neutral shipping with the ThinkGreenService was also available since 2011.
CONTACTS
GLS Press Office

STROOMER PR | Concept GmbH

Germany

00 49 (0) 40 - 85 31 33 - 0
MORE FROM ThinkResponsible
SUBSCRIBE TO RSS FEED
XML