GLS delivers parcels emission-free in Karlsruhe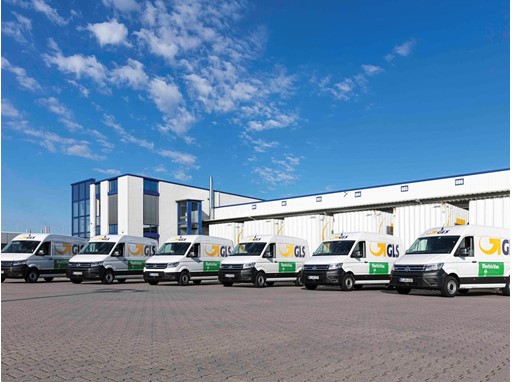 eCrafter in Karlsruhe
Emission-free parcel delivery in city centre
Use of 6 VW e-Crafters
CO2 savings of a total of approx. 30 tons per year
Neuenstein, 30 July 2020: The parcel service provider GLS Germany is expanding its fleet in Karlsruhe by six environmentally friendly VW e-Crafters, allowing emission-free delivery throughout the city centre.
The VW e-Crafters will take over delivery tours in an area that was previously served by diesel vehicles. This will result in approximately 30 tons less CO2 per year. The charging infrastructure for the e-Crafters is newly installed in the nearby GLS depot. The e-Crafters have a range of around 100 kilometres and a cargo capacity of around 160 parcels.
 "We are pleased to make our contribution to the goal of the Green City in Karlsruhe with this low-noise and emission-free delivery", says Anja Herter, Region Manager Germany South-West. "We are planning to deploy additional e-vehicles to enable us to convert additional tours in Karlsruhe accordingly."
Within the GLS KlimaProtect framework, GLS Germany has defined clear goals for environmental protection: to save resources and avoid or compensate for emissions. This also includes CO2-neutral parcel shipment. The nationwide use of more and more alternatively operated vehicles in parcel delivery and pickup, among others in Berlin, Hamburg, Düsseldorf, Leipzig, Nuremberg, contributes to this.
The procurement of the VW e-Crafters is part of the model project ZUKUNFT.DE.
CONTACTS
GLS Press Office

STROOMER PR | Concept GmbH

Germany

00 49 (0) 40 - 85 31 33 - 0
MORE FROM ThinkResponsible
SUBSCRIBE TO RSS FEED
XML