25 GLS ParcelShops opened in Iberdoex stations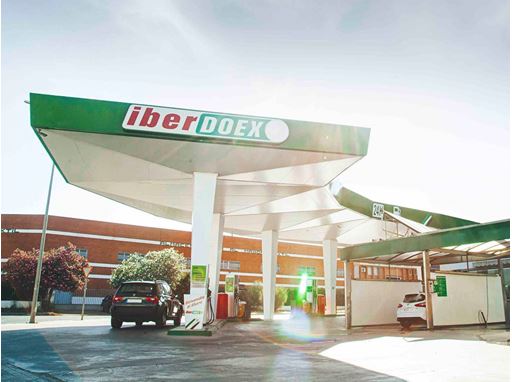 Iberdoex Service Station
GLS Spain's ParcelShop network in Extremadura strengthened
One-stop shopping offer at Iberdoex even more versatile
Receive and send parcels easily
Over 2,500 GLS ParcelShops in Spain
Madrid, 26 October 2020. In Extremadura, all Iberdoex petrol stations with a mini-market now offer a GLS ParcelShop. Here consumers can receive online orders, return them or send their own parcels. The ParcelShop network of GLS Spain is thus growing to over 2,500 convenience points nationwide.  
Thanks to the cooperation with the extensive petrol station network Iberdoex, 25 more GLS ParcelShops will be added to the already existing ones in Extremadura. Private consignees and senders benefit not only from the denser network, but also from the fact that the Iberdoex stations are easily accessible and most of them are open 12 hours a day without interruption.
As Luis Doncel, General Manager Iberia at GLS, points out, "ParcelShops play a central role, especially in e-commerce, by optimising delivery on the last mile and offering online shoppers added flexibility". Consumers can have their GLS shipment delivered to a shop of their choice and pick it up there when it suits them. Recipients receive their parcel reliably and quickly, even if they are out and about a lot during the day. The ParcelShops are also drop-off points for returns within Spain and to numerous European countries. Private senders can also send parcels from here across Europe.
At the same time, the ParcelShops can reduce the ecological footprint. They make it possible to deliver parcels to private recipients bundled in one place. Fewer individual stops mean fewer routes and fewer emissions.
Service concept with a future
Refuelling, shopping and now also using service all around the parcel - with this offer, Iberdoex is helping to increase convenience for consumers and gearing the filling stations to the future. According to Lorenzo Florencia, President of the Iberdoex Group, "with the ParcelShops, our stations are expanding their range of services with a service that has a promising future and improving our one-stop shopping service". And he adds: "Online shopping and parcel logistics are experiencing a golden age, and it is a win-win situation if we make ourselves visible with them". Iberdoex therefore sees the ParcelShops as a good opportunity to attract new customers.
GLS Spain supports its cooperation partner, as well as other ParcelShop operators, in offering a high-quality service. "We appreciate the easy implementation of the ParcelShops," says Lorenzo Florencia. In addition to being equipped with all the necessary devices and offering training and advice, staff also have access to a mobile phone app that shows step-by-step how parcels can be handled quickly and easily.
Strong network throughout the country
GLS Spain's total of over 2,500 convenience points can be found in all parts of the country, whether as a shop-in-shop solution in retail outlets, in other commercial premises, in the more than 460 agencies or in the depots of the parcel and express service provider. The network includes over 200 ParcelLockers, which are available up to 24 hours a day, seven days a week. GLS Spain will continue to expand its ParcelShop range in the future.
CONTACTS
GLS Press Office

STROOMER PR | Concept GmbH

Germany

00 49 (0) 40 - 85 31 33 - 0